Services / Delivering Dell EMC Italia servers
Adora ICT is an official partner of Dell Italia,
We provide companies throughout the national territory with Dell Servers, Storage, Networking Solutions, Workstations, Computers and Notebooks.
Are you a company or a freelancer and do you need a tailor-made solution and don't know who to contact?
Contact us immediately and one of our representatives will work to help you solve the problem.
In addition, thanks to Dell Financial Services (DFS) you can access convenient loan proposals for loans, leases and operating leases.


Why Dell
Adora ICT has chosen to become an official Dell Italy partner. The hardware supply that can guarantee its customers 360 ° spaces, both for Enterprise and Business areas.
Why did Dell seem like the ideal candidate? Meanwhile, because it is a leading ICT brand, a sector on which our company is based, secondly, Dell is the most reliable brand in terms of assistance to its products.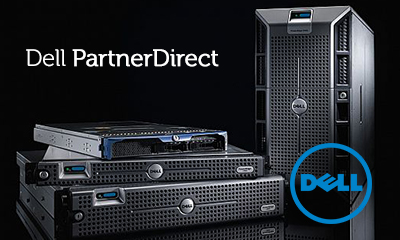 Any problem can be solved quickly, easily and professionally.
Dell's operations coupled with Adora ICT's technical and commercial capabilities have made it possible and concrete to supply DellEMC products and services throughout the country.
Dell provides countries, communities, customers and users around the world with access to the technologies needed to make their dreams come true.
Customers trust in our ability to provide technological solutions to get the most out of every occasion, at home, at work, at school or anywhere else. Discover our history, our mission and the people behind our customer-centric approach.
Dell Enterprise Solutions:
Server
Server Rack
Server Tower
Network storage
Storage Area Network
DAS (Direct Attached